After 1 week of discussion and negotiation then signing Memorandum of Understanding (MOU), in September 2021, VIETNAM MANPOWER © have warmly welcomed representatives of SC Mariflor based in Bistrita, Timisora – Romania to come to Ha Noi for the direct trade test to recruit food processing worker for their sausage factory.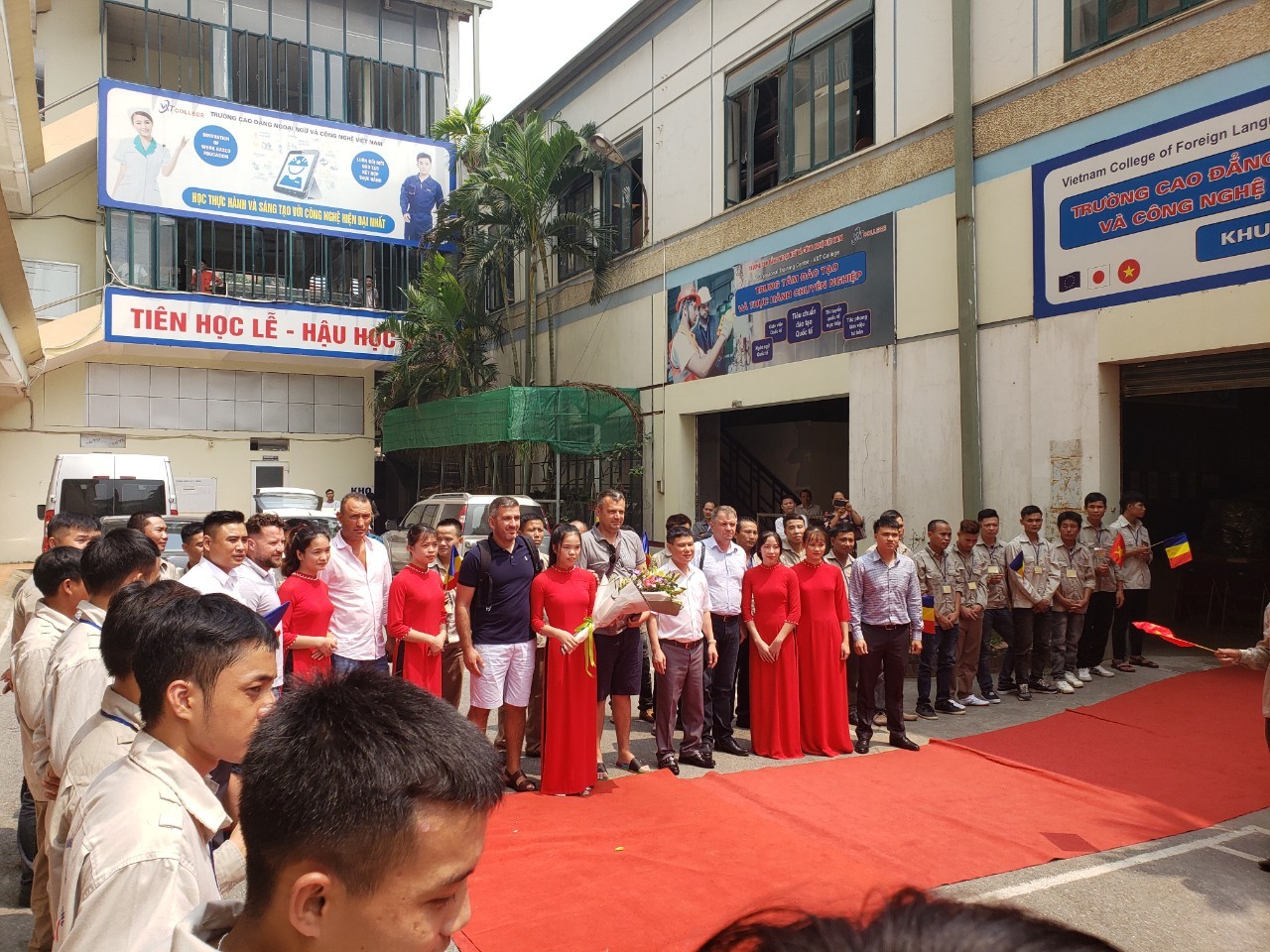 Warmly welcome representatives at Vietnam Manpower Training Center
Vietnam Manpower © carried out a serious skill test to select the best one with the participation of representatives. There're hundreds of candidates who were really eager to take examination controlled and tested by the Romanian employers. All of them tried to come to our Vietnam Manpower © early so that they could have chance of having a good overseas job in the near future.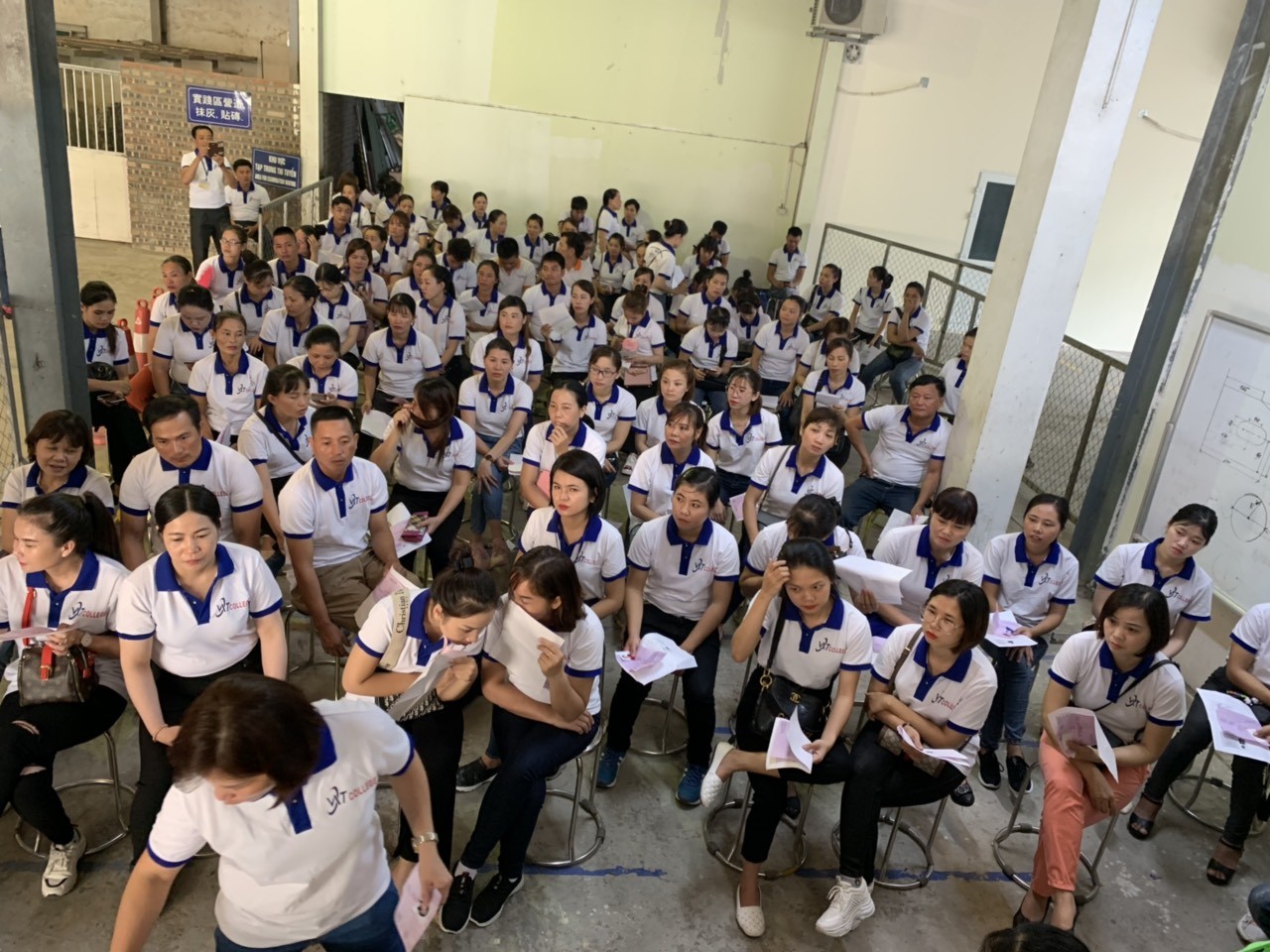 Queue of candidates waiting for their interview turn
Let's take a tour of the trade test that Vietnam Manpower © carefully held.
First of all, the employers gave interview to our excellent candidates to choose out 5 Team Leader. "Each 20 workers will be leaded and controlled by 1 Team Leader in the future when they came to work in factory in Romania" said the representatives.  The Team Leader will get the direct daily tasks from the Supervisors and instruct all employees to carry out the work schedule. The Team Leader must have fluent English as well as excellent working skills because they will play the role of managing their worker as well as connecting with employer to make them understand their employees better.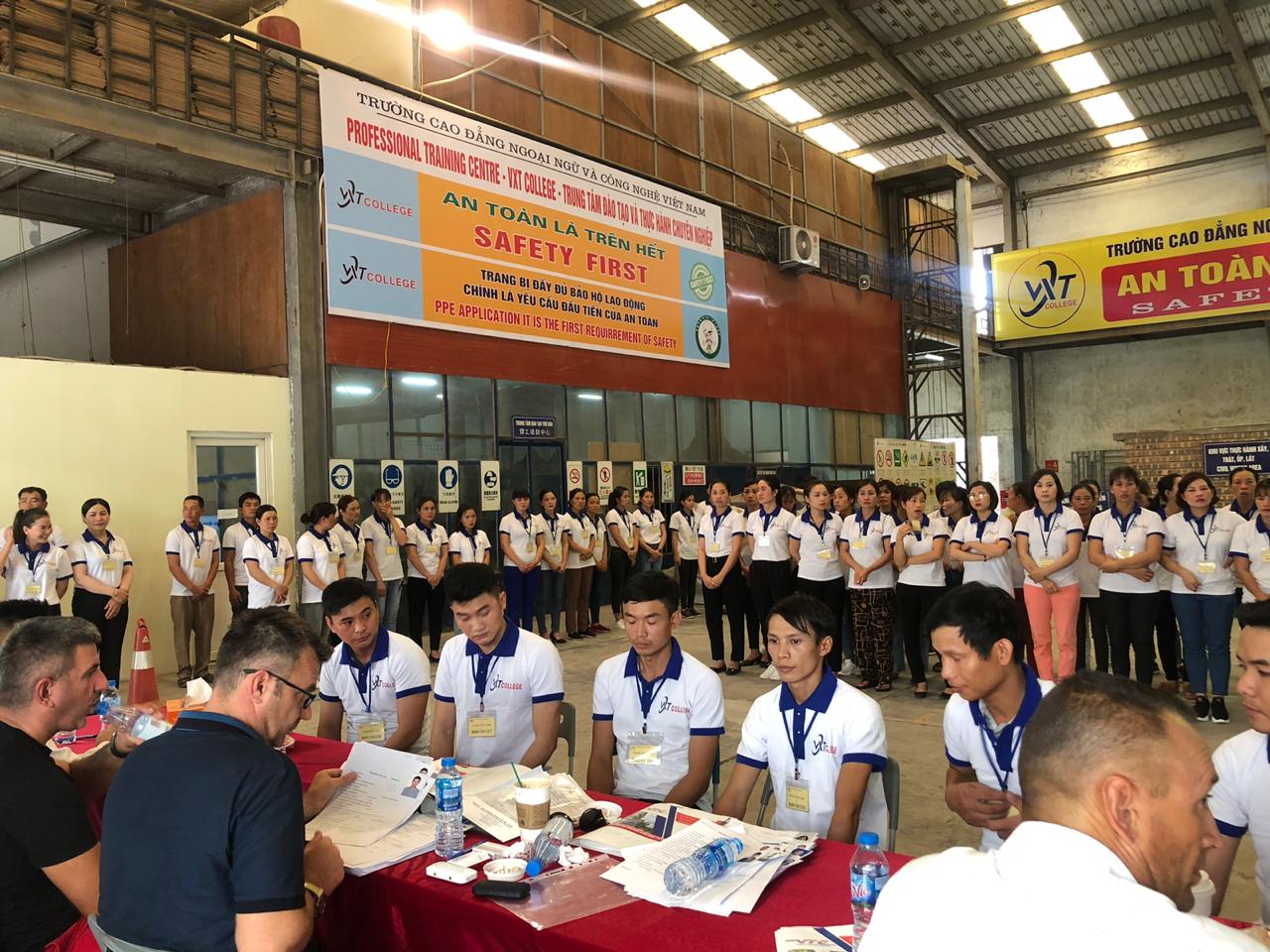 Direct Interviews by employers for sausage processing company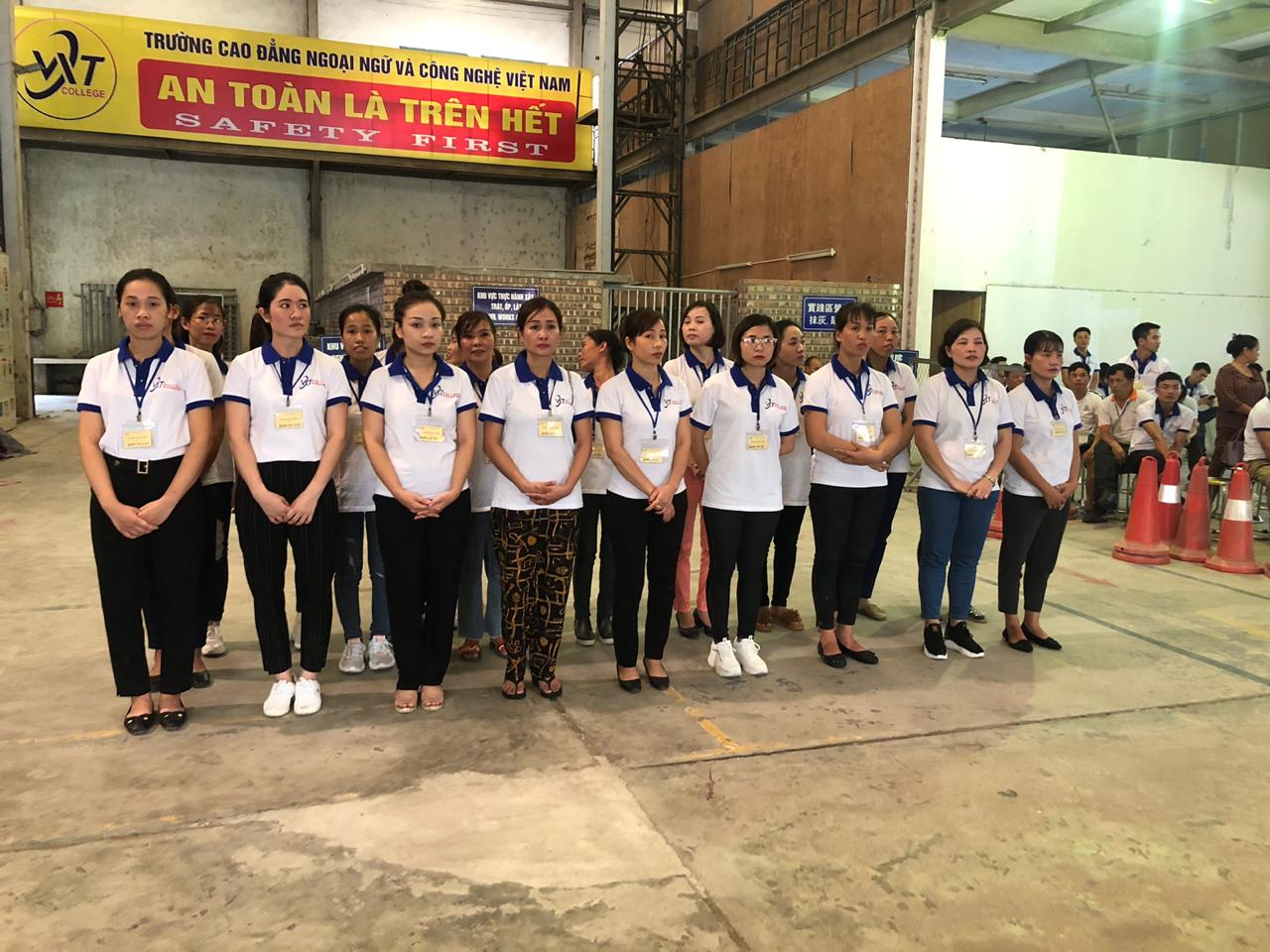 1st group of female food processing worker
Next, in the sausage worker section, the test for all the candidates is the meat cutting and pork filtering.  All they have to do best is taking the meat out of the pork's bone as fast as possible. The speed and working manner is of the most importance in this test.  That means, all the candidates must not only cut the meat fast but also neatly and correctly so that their future employers would highly evaluate their skills. Only the best one having excellent skill would pass this competition without any partiality. All were provided opportunities fairly and equally.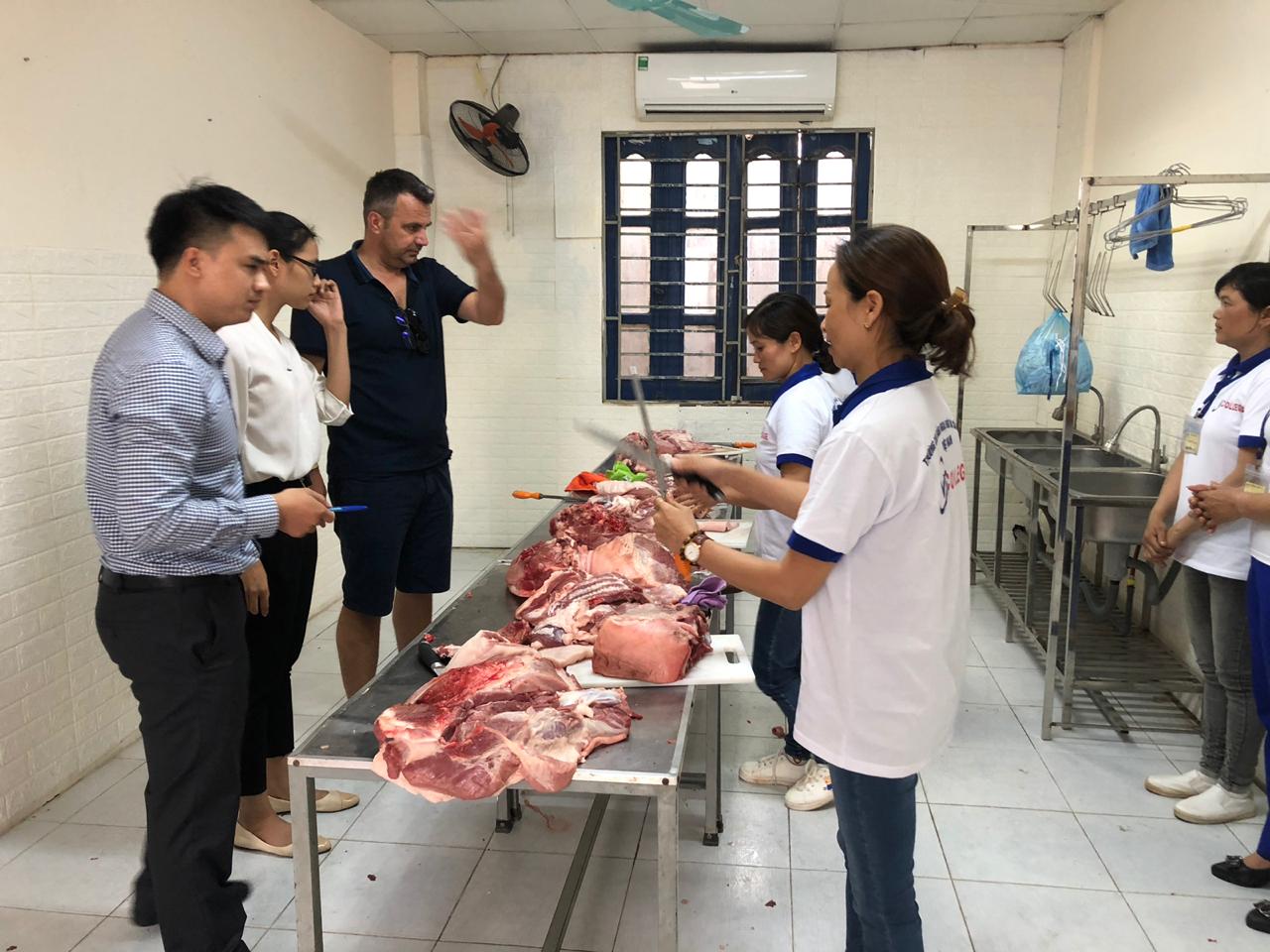 Female sausage worker practical trade test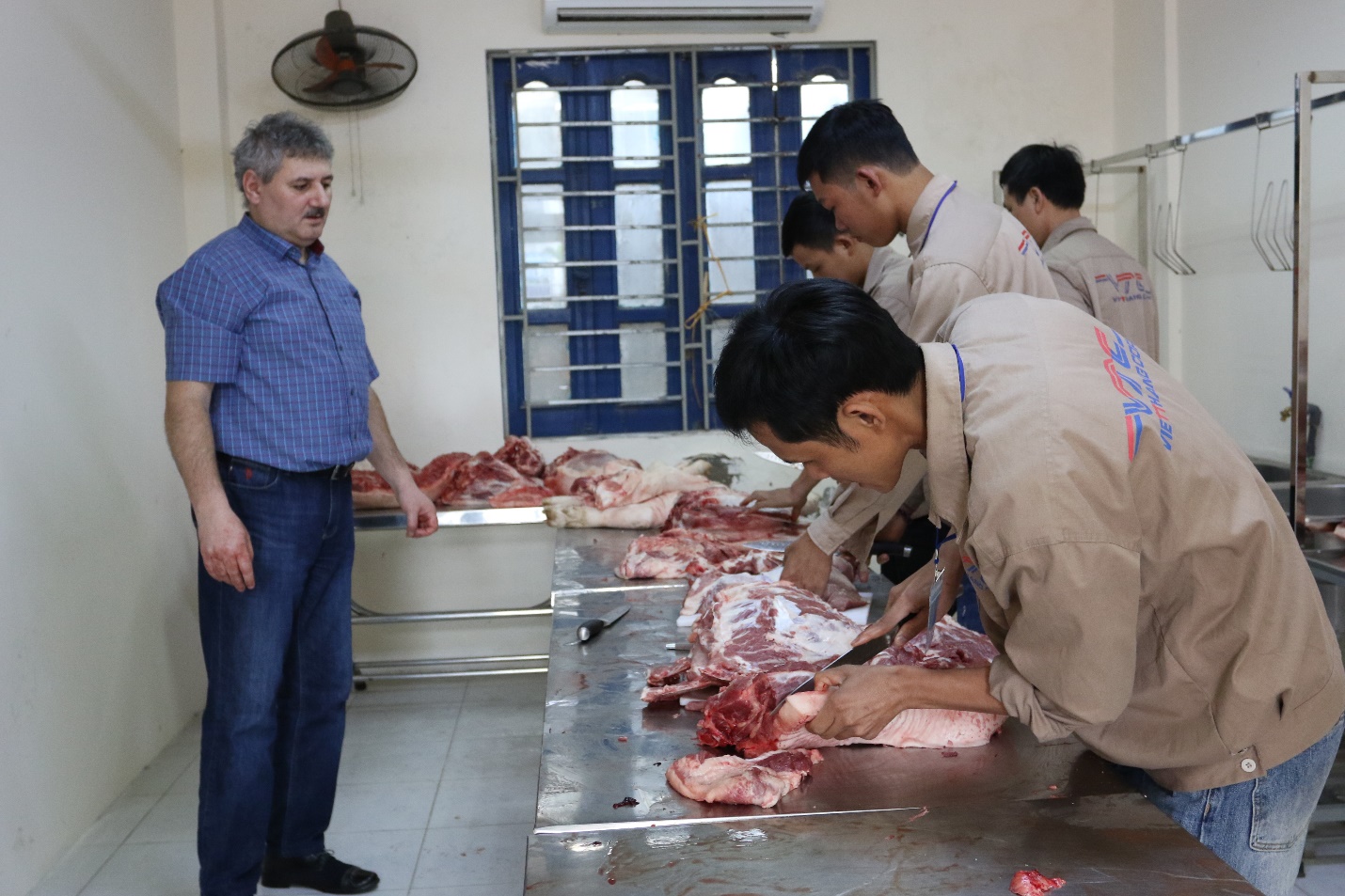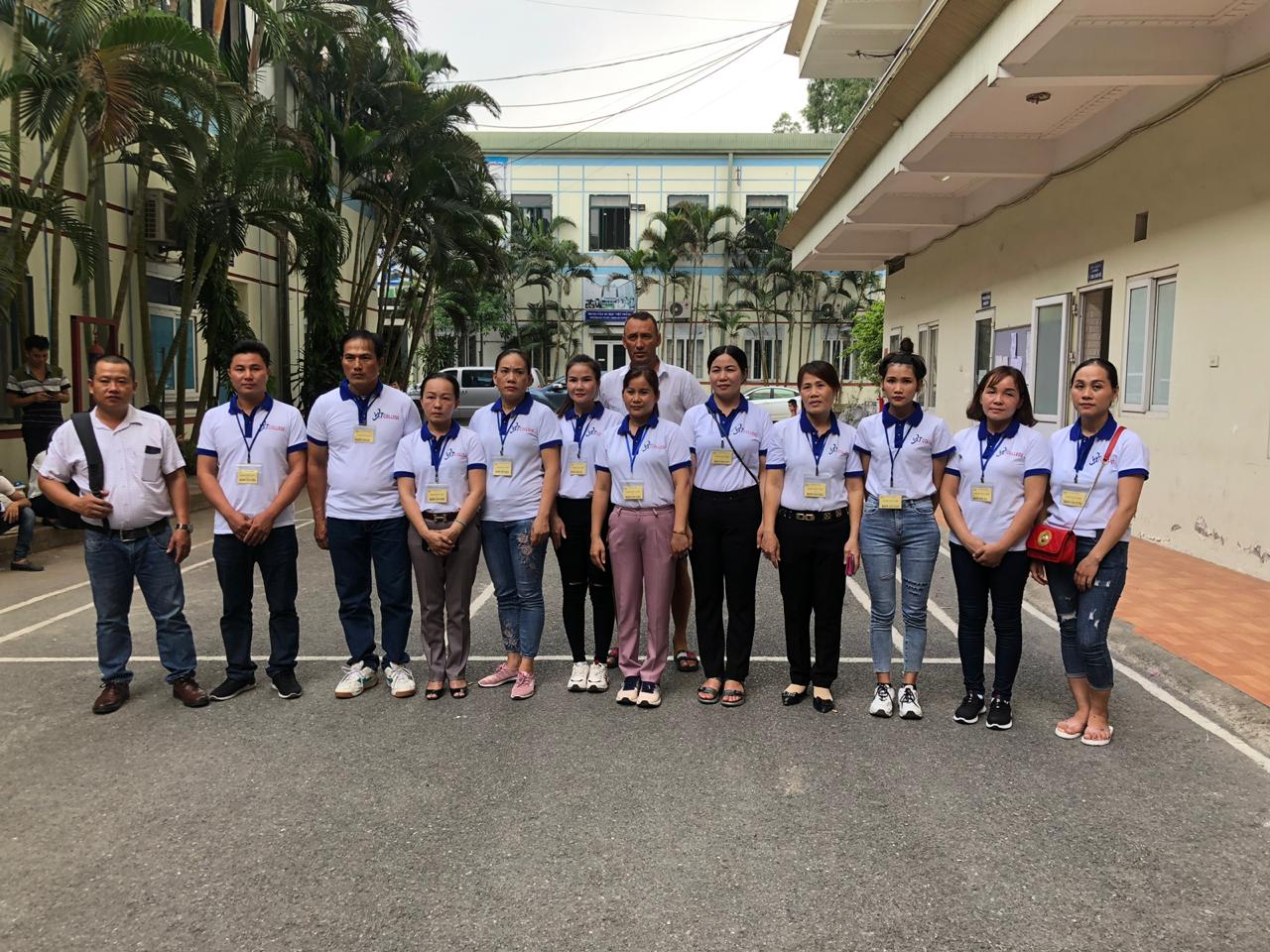 Passed candidates for 1 sausage factory
Thanks to the scientifically held recruitment process and the client's cooperation, the recruitment campaign was really successful with nearly 100 sausage workers recruited. This result was much beyond all reprentatives's expectation and all of them were really satisfied. All the clients were very pleased with Vietnamese worker's skills & attitude and they hoped that all will work well together in team and gain great success in the future. They were also surprised with our VXT Manpower professional service as well as our hospitality.  They said: " We will come back to visit Ha Noi to recruit another 100 workers for the new sausage factory in Cluj- Napoca in April , 2021".
For further information, please contact us
Hotline : +84 982030366
Email: vice.genral@vxt.vn