On 20th January, 2019, a group of 50 construction workers and sausage production workers have safely flied from Ha Noi International Airport to Cluj International Airport to work for the esteemed company Aci Cluj SA   & Mariflor in Romania.
It has been 4 months since the trade test held in September at VXT Training Center of VXT GROUP.  After being directly chosen by the employers of the esteemed company: ACI Cluj SA and Mariflor Prodcom Srl, all the passed candidates carefully and swiftly prepared all the required documents to obtain the long stay work visa in Romania like: Passport, Medical Exam Certificate, Criminal Record, Photos, Diploma, …etc . Although all the candidates are working normally in their local companies, they would opt to prioritize preparing those necessary documents by stopping all the related work because they really hope to come to work in Romania as soon as possible.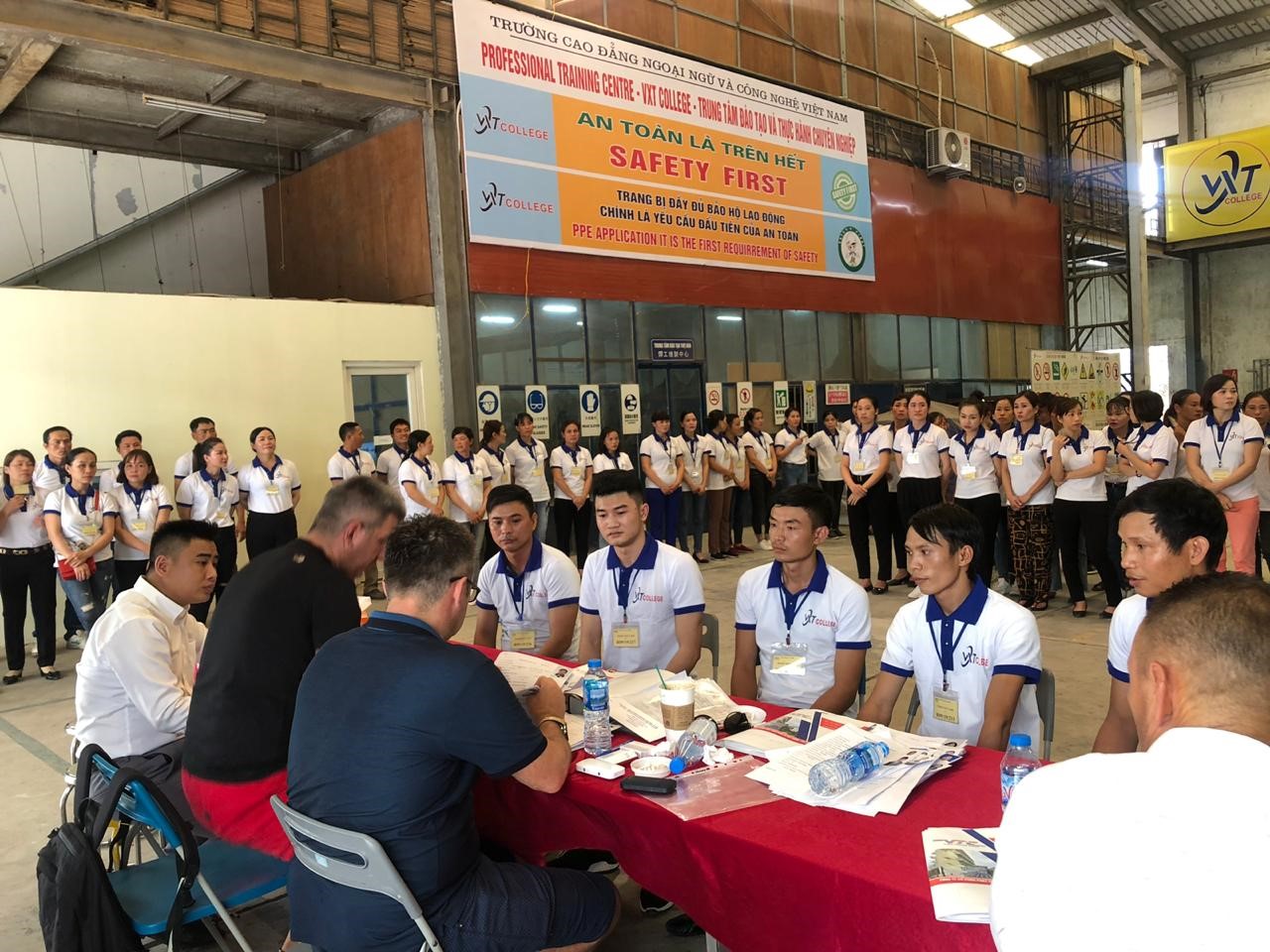 After collecting all the worker's documents, all the personnel & staff in Vietnam Manpower © worked days and nights by making those papers translated, notarized or legalized immediately to send to the employers in order to obtain their Work Permit in Romanian territory.
Although that time is really near the Tet ( Lunar Chinese New Year 2020 – Year of the Rat), all the worker are very happy and excited when they can hold the Romania Work Visa in hand to come for 2 years employment contract to earn good money for their family in Viet Nam.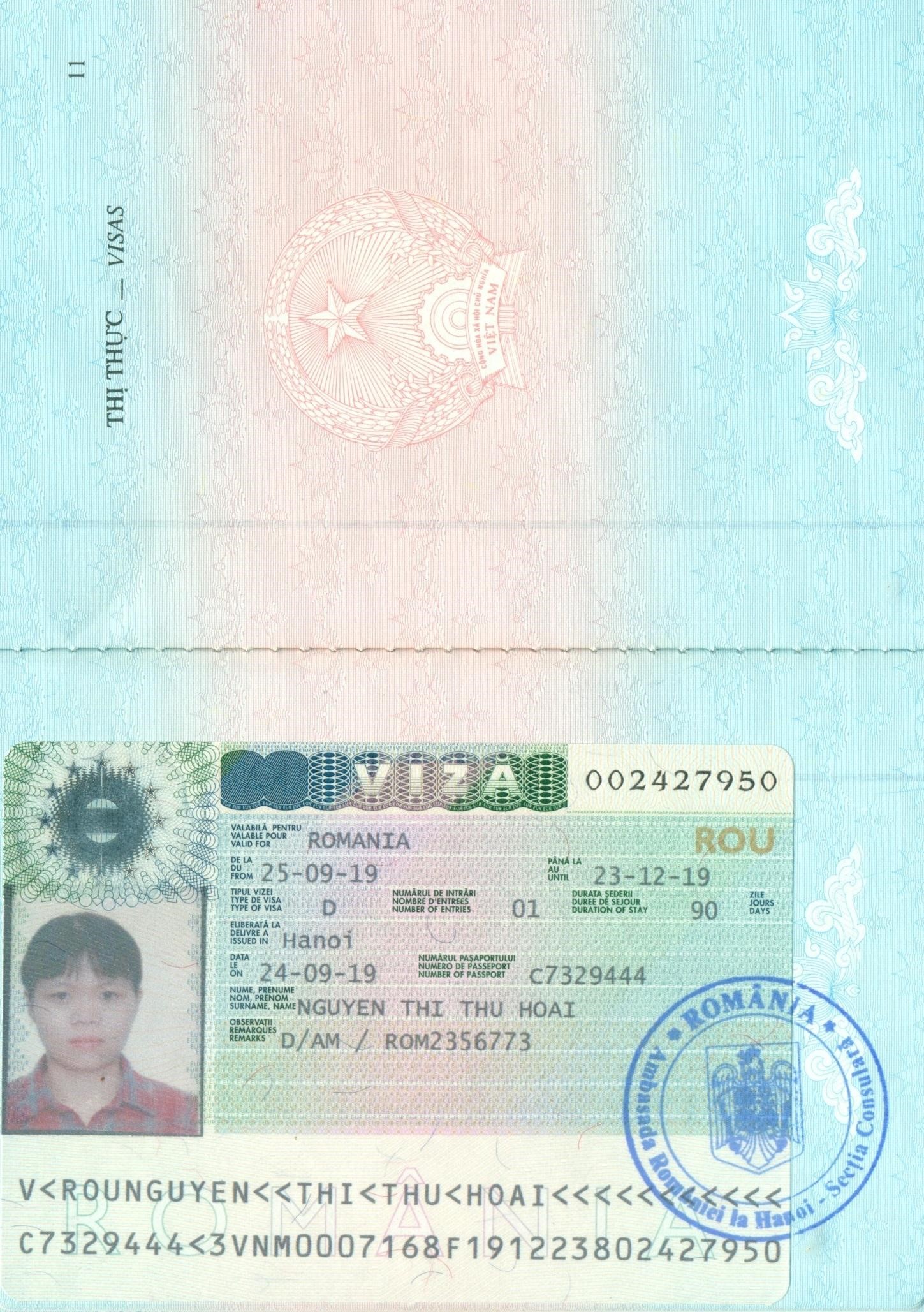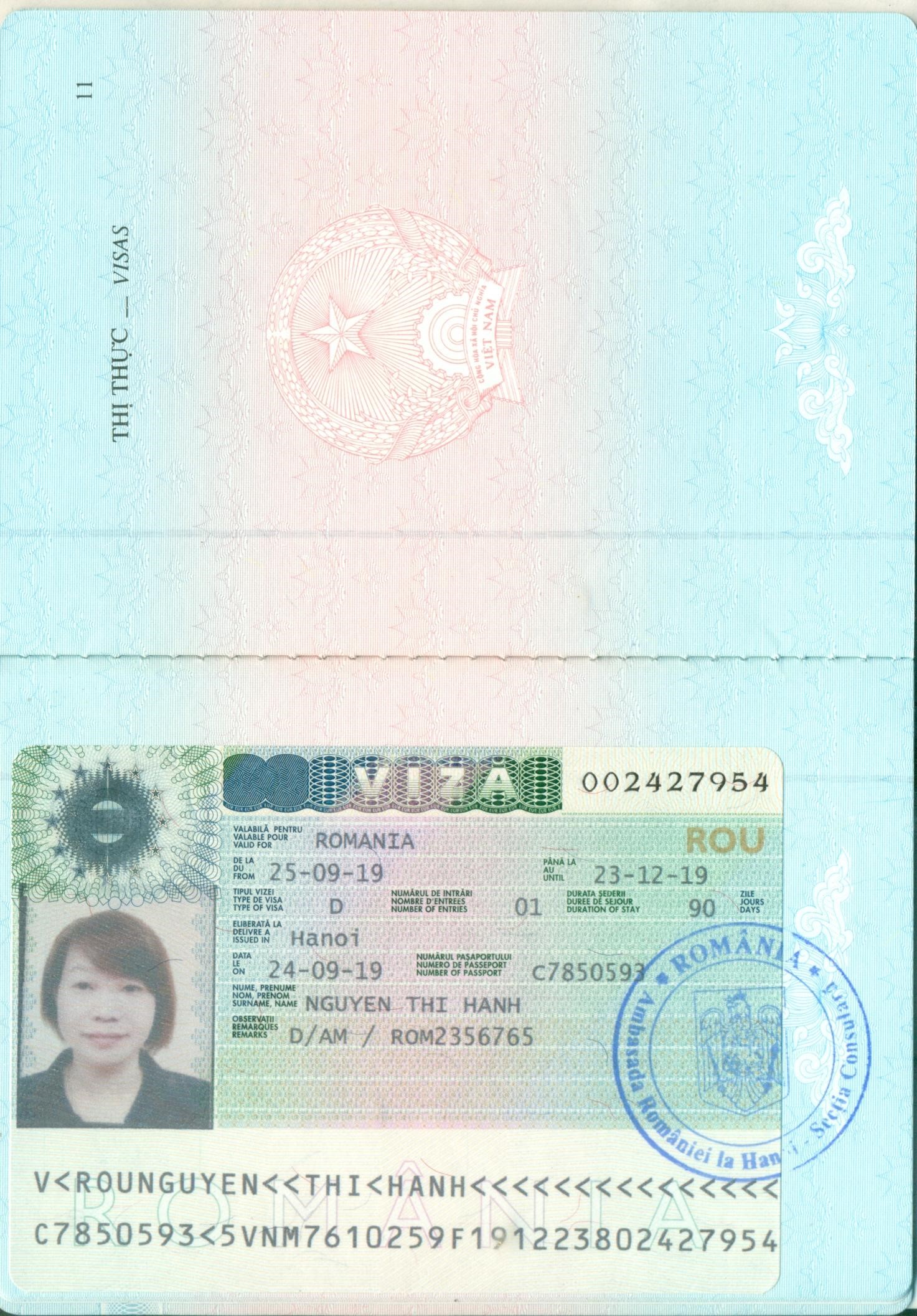 Their family (parents, spouses, siblings and relatives…) who also came to see them off continuously said the best wishes, encouraging words to farewell them. There're some old mothers can't stop crying when hugging to say goodbye to their son caused the touching scene at the airport. However, all the people felt cheerful when all the workers came inside the airplane to have the opportunity in the new land. We wish them health, luck and happiness during their employment period. Wish them all the best and have very big sum of savings for their family after 2 years of employment later.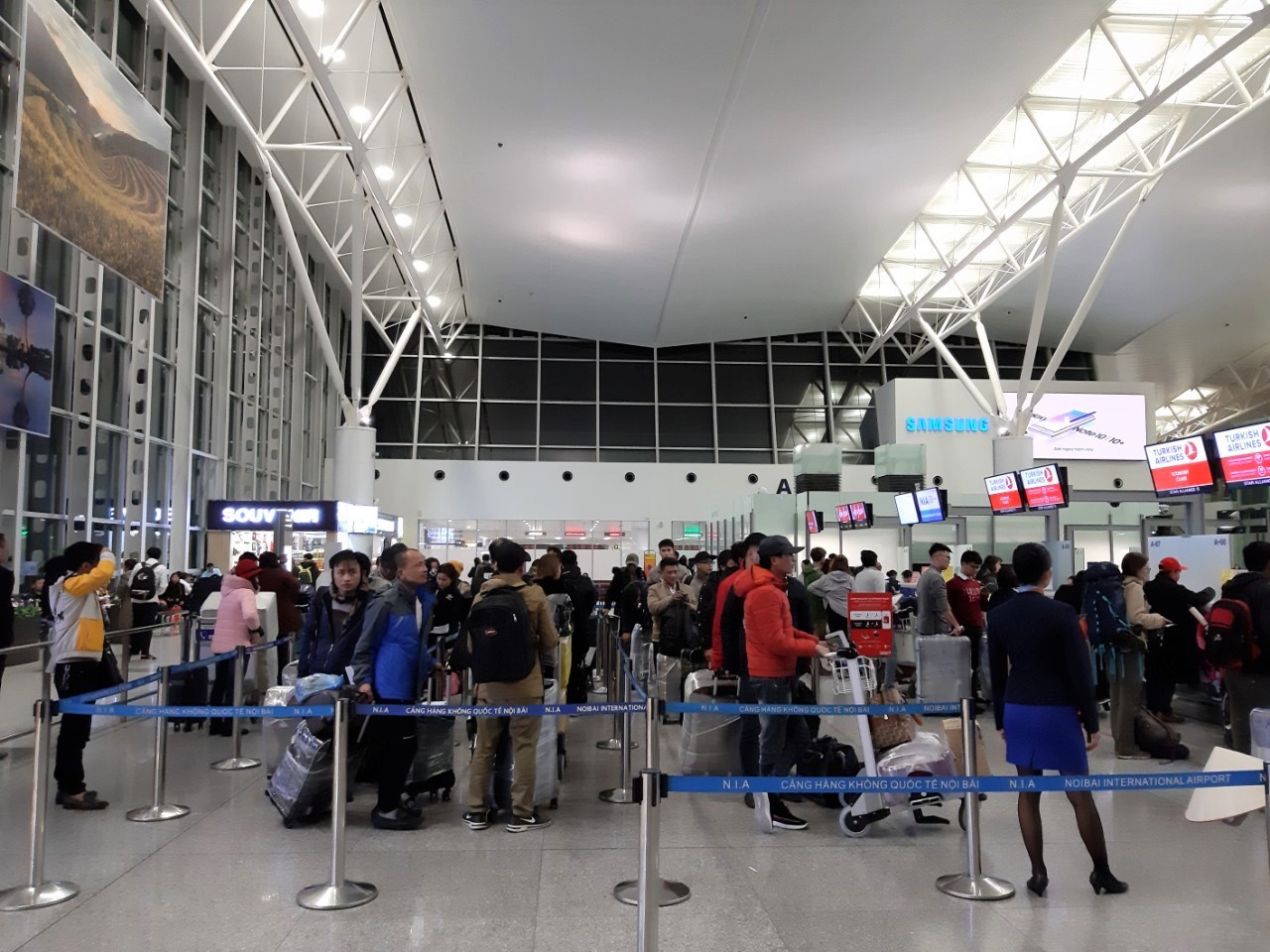 Check-in at Noi Bai International Airport